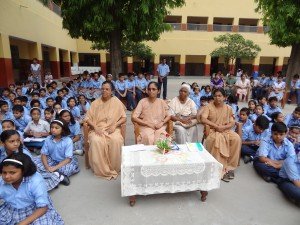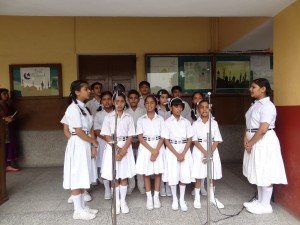 On Thursday, 16th July, 2015, Eid-ul-Fitr was celebrated at OLF with full zeal and zest. The programme commenced with a beautiful prayer to god by class – 5, students who looked like little angels dressed in white when they sang "Ae malik tere bande hum".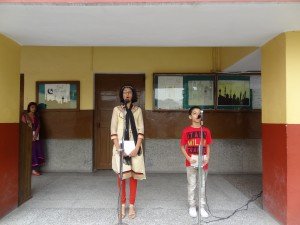 After this mesmerising performance, Sarah and Sajid presented a speech on Eid-ul-Fitr enlightening everyone about the legend behind one month fasting called Ramadan and how is it .
This was followed by Naat performance by boys wearing traditional Muslim white outfits and girls clad in white suits and colourful duppatas who charmed everyone by their song "humko bulana ya rasulallah".
After this, students performed a small skit about a poor young girl Ruksar who sacrificed her own desires to please her grandmother on the occasion of Eid in order to spread the real aim and purpose of Eid.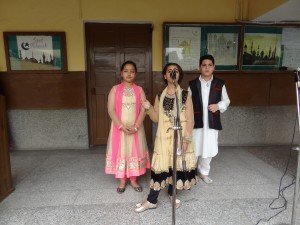 A beautifully sung parody followed the skit which enchanted all the students and teachers. After this an incredible dance performance on the song "Eid Mubarak" lifted everyone's festive spirits.
A beautiful poem was presented by which was followed by a very lovely Qwalli performance
In the end Sister Deepti spoke a few words on the significance of Eid and wished everyone Happy and blissful Eid.